Lagoon is an amusement park located in Farmington, Utah, north of Salt Lake City. As a kid, going to Lagoon with my friends was one of my fondest summer memories. I had the privilege to work with the great people there on this park map for the 2019 / 20 season. It was one of the most involved single illustrations I have ever done, and the analytical side of me really enjoyed the challenge of getting everything placed in a way that both made sense, and yet still worked aesthetically. I went with an approach that was both diagrammatic in the sense that not everything is in its literal position (like the London Tube map) and yet true to life enough to show nearly every individual structure in the park, which was a requirement of the brief.
The majority of the process was dedicated to sketching out the map. We had to get everything just right in this stage before proceeding to the final execution. I used a satellite image and photos I took to get images of each ride.
Once I had my first sketch draft, I took my family to the park one night and used my own sketched map to get around, and to find any errors. After a couple more rounds, I finally moved on to the final execution.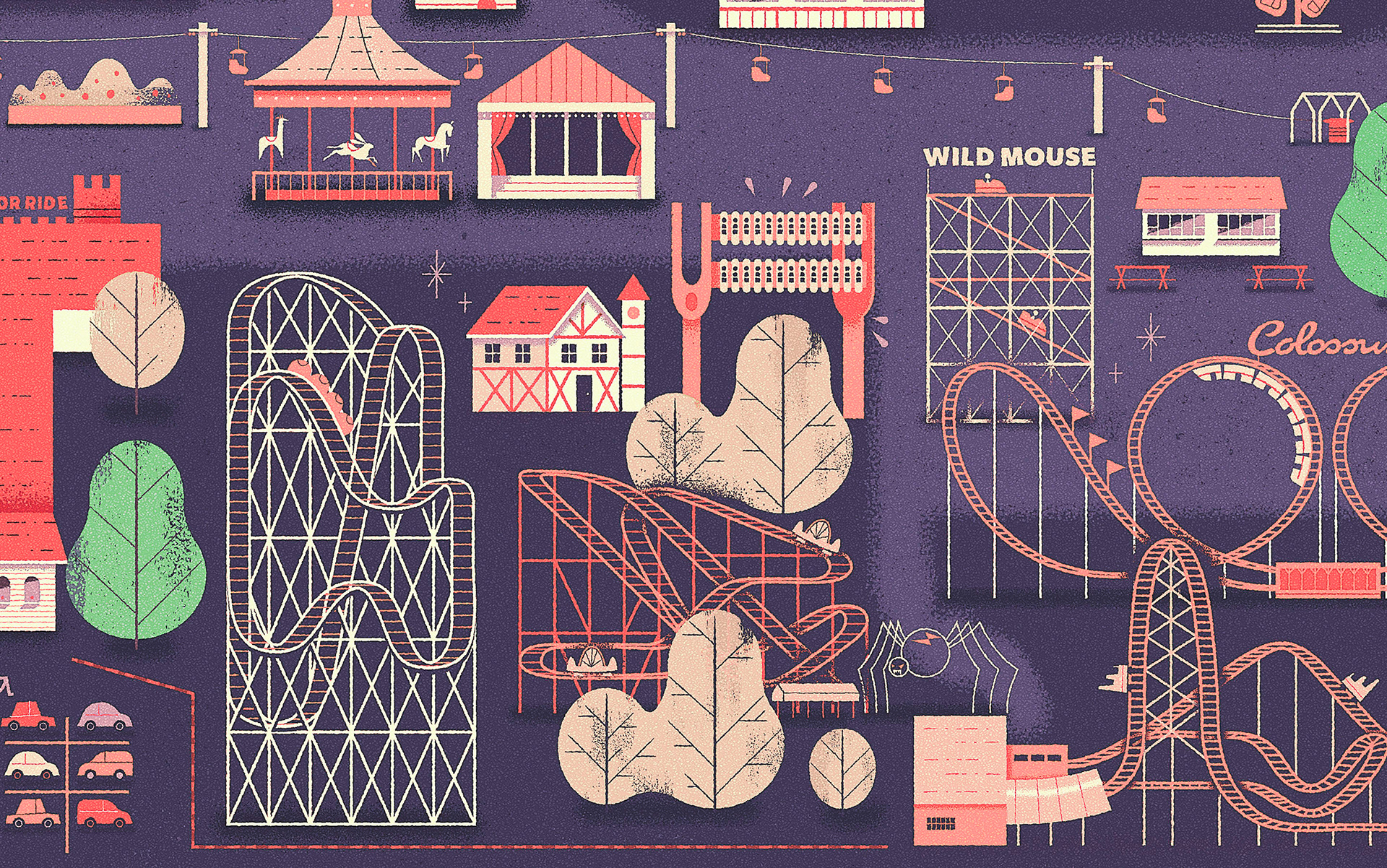 ONE of many Earlier Colorways