NOMADIC HOMES BOOK ILLUSTRATIONS | TASCHEN BOOKS
I was approached about a year ago to create illustrations for Taschen's Nomadic Homes book, which showcases projects from firms and architects around the world. With 3 of my family members in the architectural field, and having worked at a branding / graphic design studio which specialized in serving architecture firms, I was excited to take part in this project. In the end I created 7 full-spread chapter opener illustrations (including one that eventually became the cover) and 62 "icon" illustrations of each of the showcased projects. It was an interesting challenge to translate the project photos and schematic drawings into direct, straight-on renderings of the structures in their environment, which often had to be invented. Such a fun project. And Taschen books are so beautifully made, the end product does not disappoint.
Book Design: Benjamin 
Wolbergs
Project Completed: July / August 2017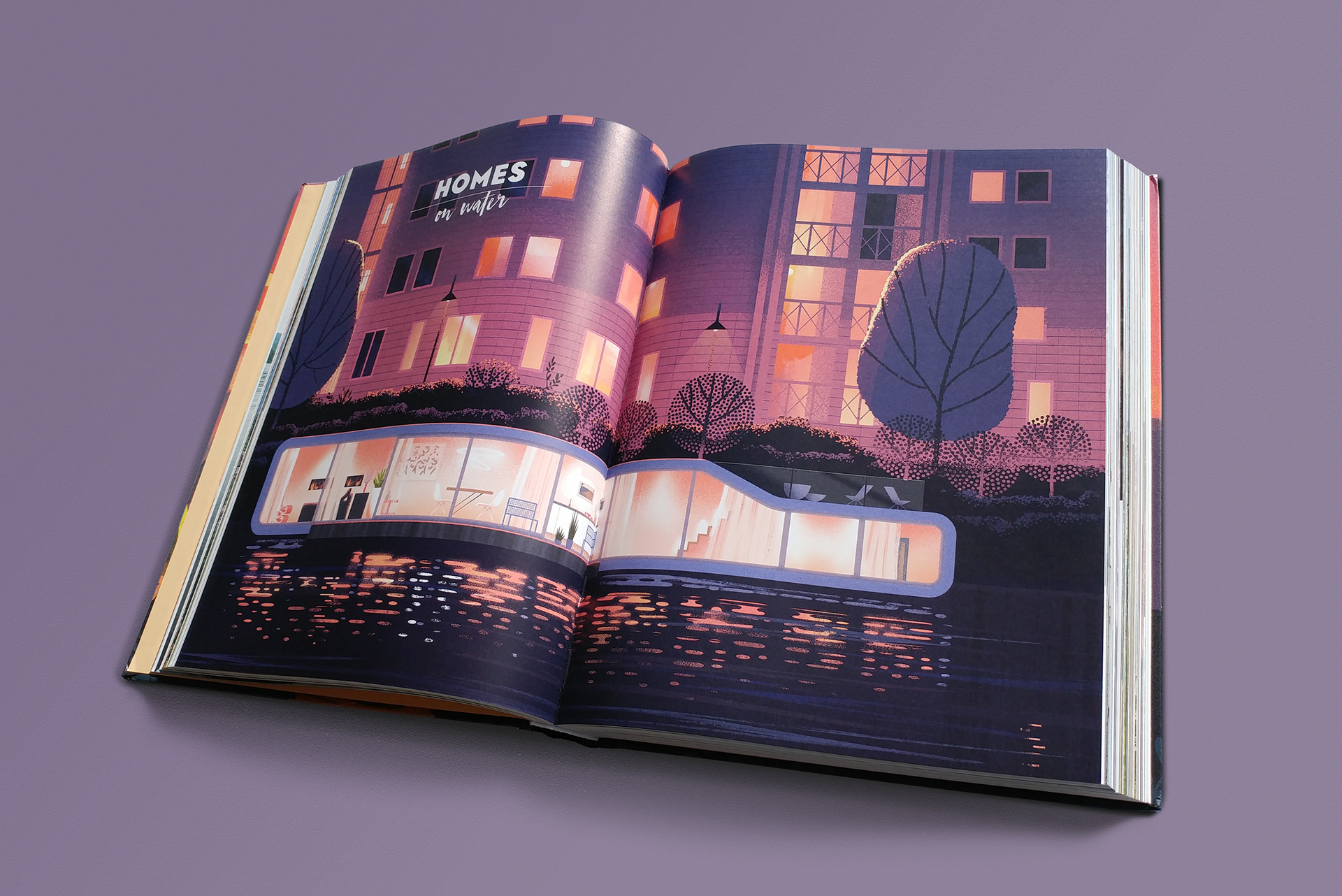 p r o j e c t   i l l u s t r a t i o n s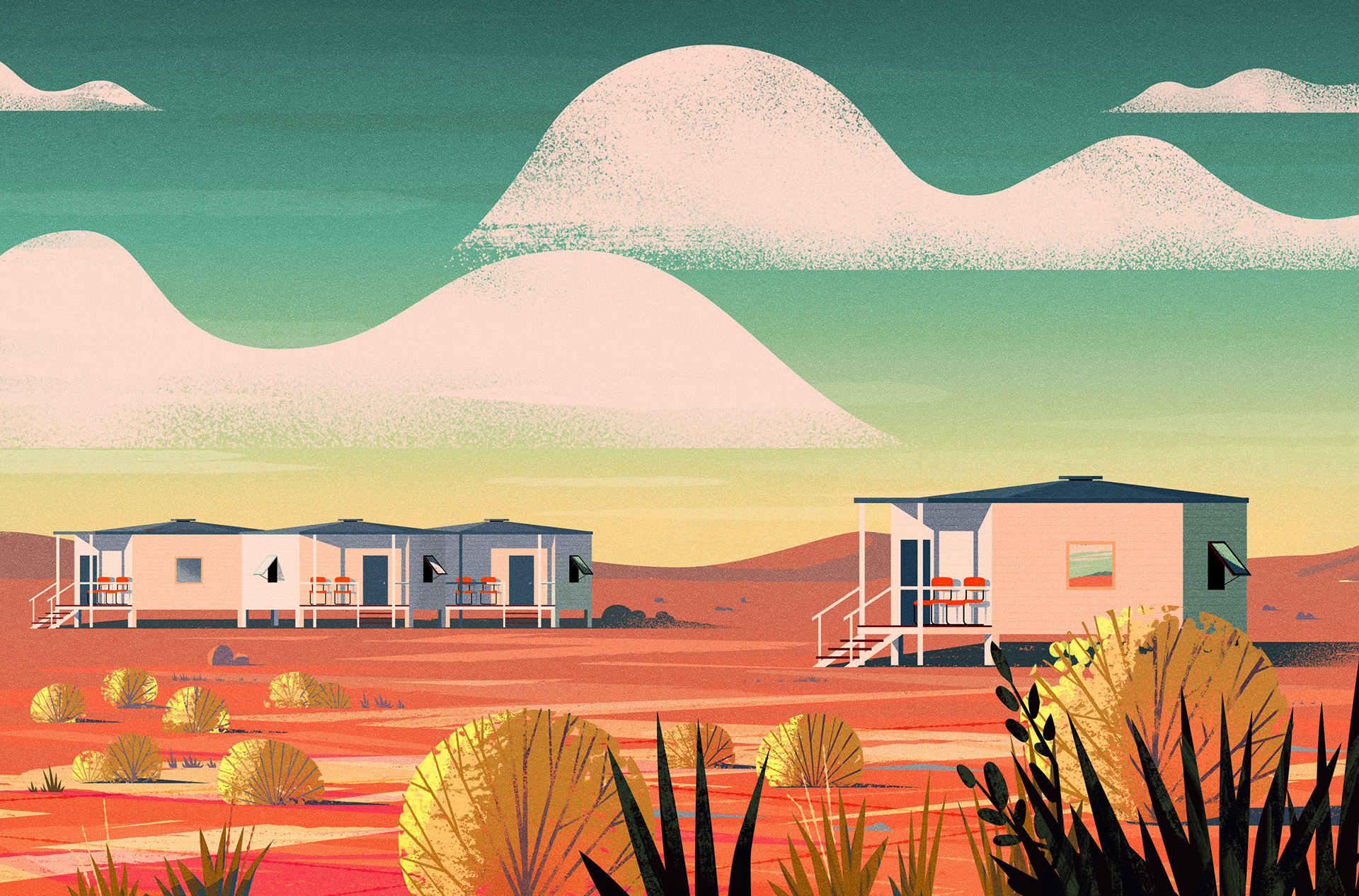 P R O J E C T   I C O N S
The last step of the project for me was to create individual icons of each architectural project featured in the book. The icons would be featured in the index in the back, as well as on a map on the Table of Contents page. I wanted something simple, yet I also wanted to capture the essence of each project. Though very time-consuming to gather the appropriate (preferably head-on) imagery for all 62 projects, this was a fun stage. Distilling each project to a solid shape and a few lines was an enjoyable challenge.