SXSW 2020 — AKA, the SXSW that never was
Back in 2019, Mattson Creative was asked to be the 2020 "Big Bag" artist for SXSW. Ty Mattson asked me to create the artwork, so I had the opportunity to create the Big Bag art, as well as additional artwork for tee shirts, and a poster (including a color variant or two, though I'm not sure if those are available fo

r sale). Ty's o

riginal request was to have me create something that felt evocative of a 60's era worlds fair, while feeling modern.
Of course none of us could have know that South-by-Southwest 2020 would go down in history as "the one that never was". But despite that, it was still an honor and a privilege to make a little art.
Shirts and posters can be purchased on the SXSW web site, 
sxsw.com
and at least for the time-being, it looks like the bags come free with purchases, while supplies last.
Creative Director:

Ty Mattson
Design / Illustration:

Russ Gray
Often I will do rough sketches for projects, but in this case, my "sketching" was all done in Illustrator. Here are just a tiny handful of the variations and options I played with, but never showed to the client in the end.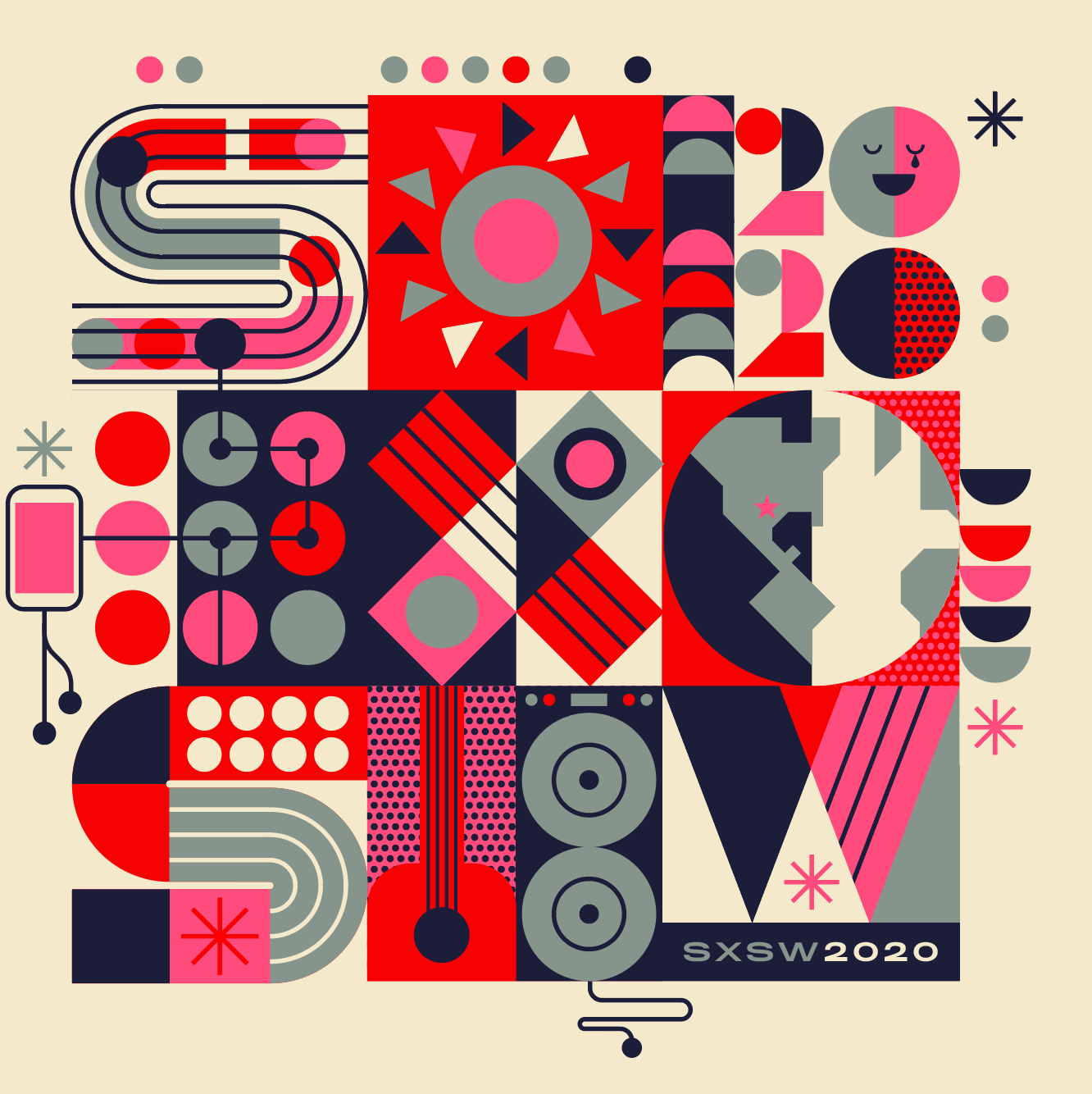 After completing the bag artwork, South by Southwest requested we design posters and shirts. SXSW also wanted color alternates for the posters, and in the end they printed 2 versions — the original yellow, and the pink. Posters were printed by Vahalla Studios.