Empire Strikes Back Echo Base Poster
I have seen Empire Strikes Back probably 600 times in my life (ok maybe not really, but a lot). Of the three original movies, it was always my favorite — the soundtrack, the bounty hunters, cloud city, the overall moody tone — it all was (is) so beautiful. The Hoth scenes especially captured my imagination. I remember as a kid "flying" my die-cast snow speeder inches above the knee-deep snow as I ran around my backyard.
So when I was approached by Bottleneck Gallery about making a Star Wars themed "travel-style" poster, there was no question it was going to be Empire.
I normally never offer prints of my illustrations; here is one exception: Officially licensed 18" x 24" screen print, in a numbered limited edition of 135 
available at Bottleneck Gallery
starting July 22, 2021 at 12:00 AM EST.
Client: Lucasfilm / Bottleneck Gallery
Limited edition, numbered print of 135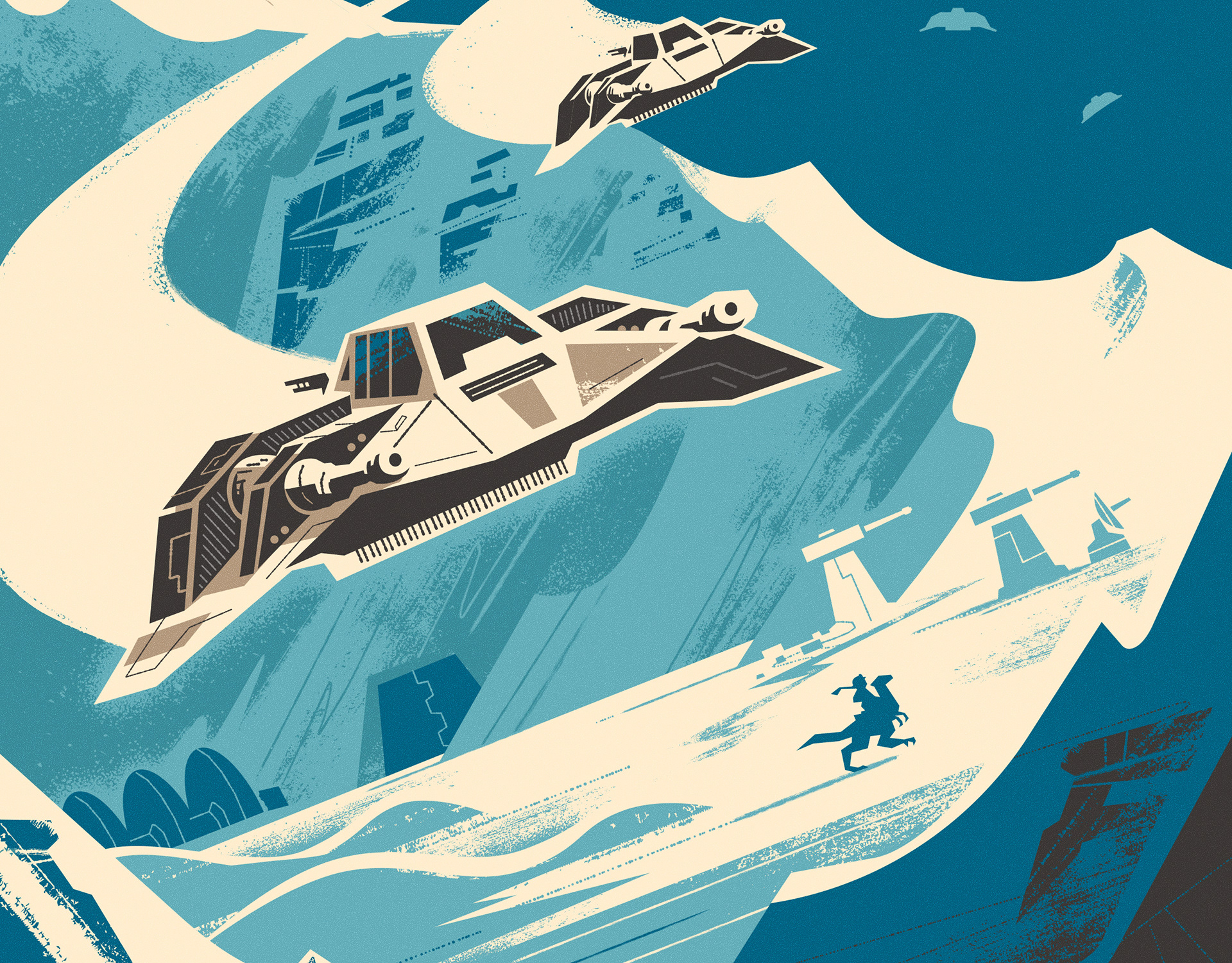 Yes, the obligatory alt color way. I don't think I can ever make something without endlessly noodling and experimenting with the colors.
Note: These alt colorways are not available as prints. They were created during the design process as explorations.